CAPrice Community @ empodera LIVE 2022.
Giorgos Flouris (FORTH-ICS), organizing member of CAPrice community will participate in the Empodera Live event which will take place in Malaga, Spain on 27-28 of September 2022.
Giorgos will present CAPrice Community and CAP-A solutions in the 45mins panel called: "Open and Secure Collaborative Communities: Alkem.IO, Cozy Cloud, CAP-A, GNU Anastasis"
at 27/09/2022 17:15-18:00 (CET)
Live streaming is available via youtube.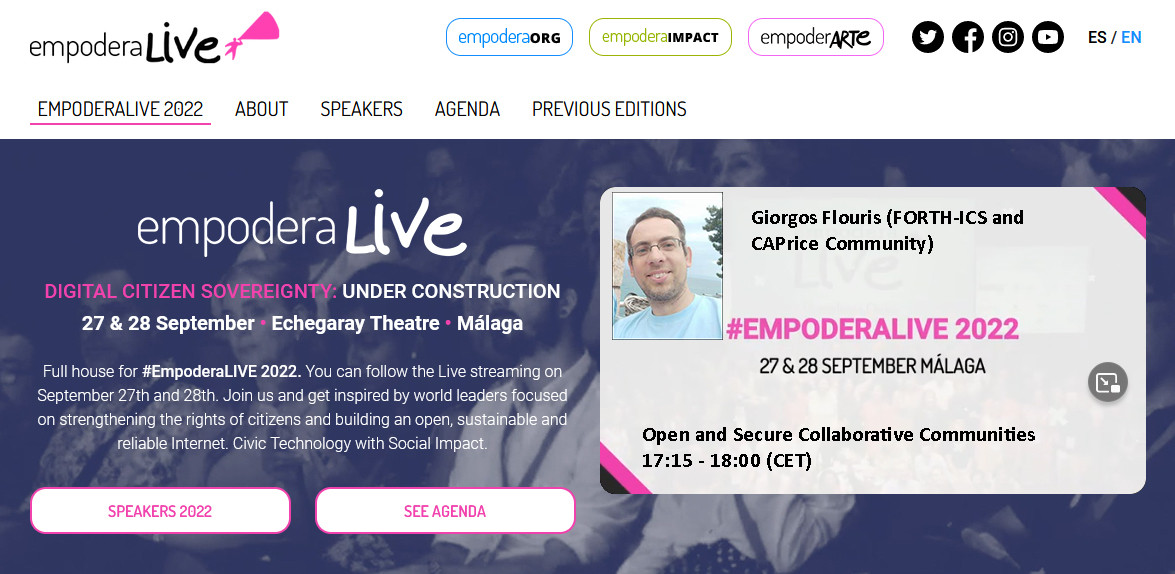 Stay tuned!