Does Facebook Use Sensitive Data for Advertising Purposes? This research article gives a clear answer to this question…
First, this article extends the scope of our analysis from the EU to 197 countries worldwide in February 2019. The authors quantify the portion of FB users that have been assigned ad preferences linked to potentially sensitive personal data across the referred 197 countries. Second, they analyze whether the enactment of the GDPR on May 28, 2018 had some impact on the FB practices regarding the use of sensitive ad preferences. To this end, we compare the number of EU users labeled with potentially sensitive ad preferences in January 2018, October 2018 and February 2019 (five months before, five months after and nine months after the GDPR was enacted, respectively). Third, they discuss privacy and ethics risks that may be derived from the exploitation of sensitive FB ad preferences. As an illustrative example, we quantify the portion of FB users labeled with the ad preference Homosexuality in countries where homosexuality is punished even with the death penalty. Finally, the article present a technical solution that allows users to remove in a simple way the sensitive interests FB has assigned them.
The authors have computed  the portion of FB users that have been assigned some of the 2,067 potentially sensitive ad preferences within 197 different countries. The following figure shows a choropleth map of FFB(C,1000)* for those countries in February 2019: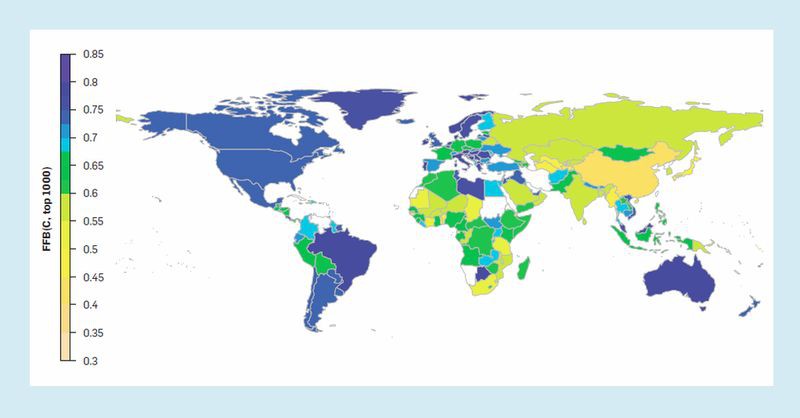 *FFB(C,N). Percentage of FB users in country C that have been assigned at least one of the top N potentially sensitive ad preferences from the suspected sensitive subset.
The following table shows the Percentage of FB users (FFB) tagged with the interest "Homosexuality" in countries where being homosexual may lead to death penalty.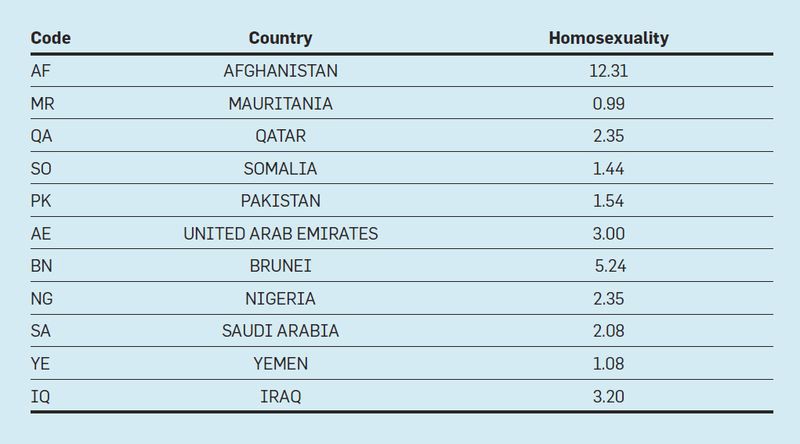 To read the full article click here.