Which is the price of your personal data?
While the multibillion-dollar data broker industry profits from the trade of thousands of details about individual, those bits of information are often sold for a fraction of a penny apiece, according to industry pricing data viewed by the Financial Times. Explore how valuable your data are with an
interactive calculator
.
Test the calculator offered by Financial Times, and get suprised by the results…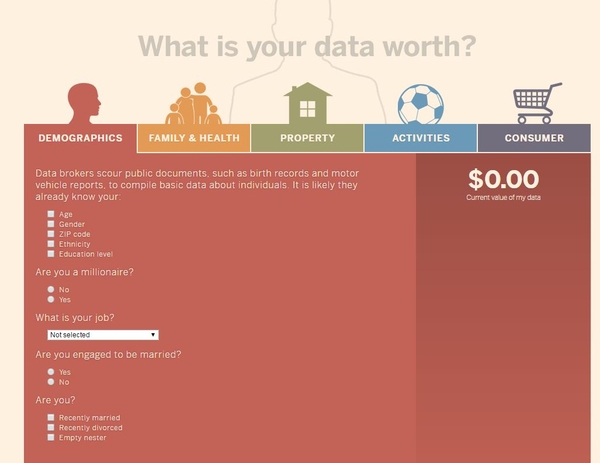 Source: http://www.ft.com/cms/s/2/927ca86e-d29b-11e2-88ed-00144feab7de.html?ft_site=falcon#axzz4OwTc5NjO