Greater health monitoring would naturally put wearables in a very gray area on privacy. It would go beyond giving doctors deeper access to your data, to giving health payers — the big names like United Health, Kaiser Foundation Group, Humana Group and Aetna, along with self-insured employers — access to data to help them create more detailed risk profiles on insured workforces and put a lid on ever-rising costs.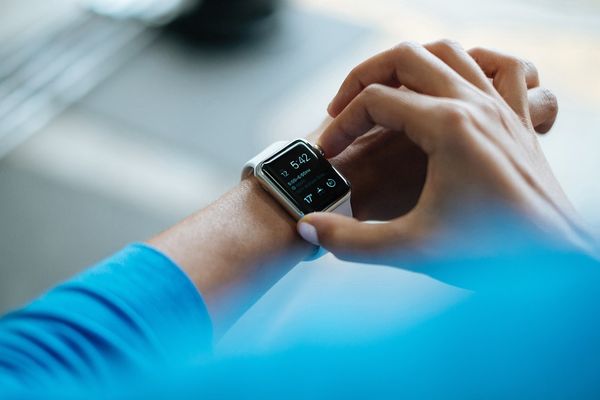 Who Might Be The Bridge To Our Health Data?
Once the sensors are there, employers seem like the most obvious conduit between the tech we wear and our insurance. One large health insurer, Cigna, already launched a pilot program last year where it distributed armbands made by BodyMedia to thousands of employees at one of its corporate customers. Early results showed a number of the employees on the verge of contracting diabetes have improved their risk profiles, according to Cigna spokesman Joe Mondy. "We can literally bend the cost curve," he says.
Self-insured employers who pay directly for claims have been among the first to experiment with wearables. One tame example is software design firm Autodesk, who for the last two years has bought Fitbit trackers in bulk and sold them at a discount to its staff.
Autodesk managers can't see the activity data of their employees, yet its global benefits director Lori Wong believes there's a correlation between distributing the devices and the slide in cases of chronic conditions like high-blood pressure. Autodesk's bosses "are not pushing us to produce direct return-on-investment (ROI) numbers," she says. "But when we look at national averages of healthcare increases, we find that we are a little below those… increases."
Self-insured oil giant BP has taken the monitoring a step further. Last year around 14,000 employees opted to wear a free Fitbit Zip in exchange for letting the company track their steps over the year 2013. If they crossed one million steps, they gained points that could go towards a lower insurance premium.
Another "large, self-insured employer" is using the data provided by employees who use Wildflower, an app for pregnant women that measures data such as weight-gain and other pregnancy milestones. The goal: targeting medical claim costs. One of the app's board members recently noted that maternity "is a top cost area for almost every employer."
Using Our Data To Change Behavior
New rules under Obamacare let employers offer greater incentives for healthy behavior. For employers who are desperate to cut healthcare costs, there's wiggle room to define "incentive" as either a carrot or even a stick. While BP uses wellness points as a carrot, others are exploring more punitive measures that exploit the real-time data from wearables.
The founders of stickK, a NYC based startup that sells white-label software for corporate-wellness programs, have been trying to talk large U.S. companies into plugging both wearable devices and punitive measure in their wellness plans. These punishments include taking away wellness points if employees don't reach certain activity targets. It's a controversial approach, but stickK argues it's far more effective than offering rewards. (More self-insured employers are already looking at adding $50 surcharges onto the premiums of employees who smoke.)
"A lot of companies are reluctant to do things that could risk a cultural backlash within the organization," says StickK founder Jordan Goldberg, whose software is based on Yale research into accountability and behavior change. Goldberg has 14 corporate clients using his corporate wellness software, along with three Fortune 500 companies. He's currently talking to one of those about incorporating a Fitbit-like wearable device in the punitive program. "We haven't gotten a bite yet."
Read the full article from here