Why the data you leave in a rental car could threaten your privacy says  Larissa Reinders.
 She plugs her phone into her rental car the moment she gets in and often has to delete information from previous drivers that pops up on the screen.
The Fredericton woman admits it hasn't crossed her mind that she might be leaving behind her own digital fingerprint when she returns the vehicle."You do the quick check," she said."Unplug your phone and then you make sure there's no Tim Hortons cups and then you leave. I never think to delete that phone information. Ever."Reinders isn't alone. CBC checked several cars in Fredericton and found contact information on both rental and pre-owned cars, leaving breadcrumb trails of information visible to the next person who sits behind the wheel.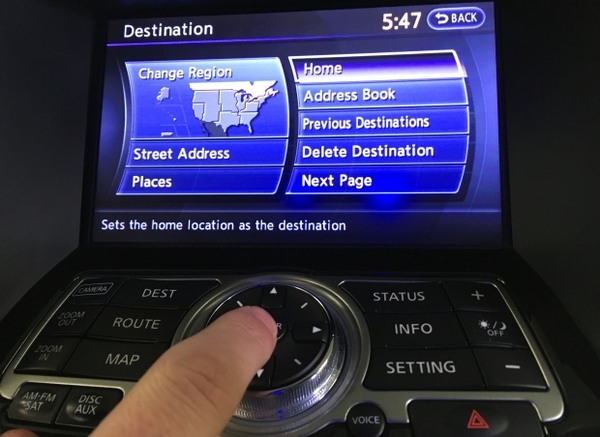 It's information car rental companies and resellers are often not deleting, leaving a digital footprint that can threaten the privacy of those unsuspecting drivers.
"It's a considerable problem, actually," said Rajen Akalu, an assistant professor at the University of Ontario Institute of Technology."Most people don't realize the amount of information that they leave behind when they pair their phone, for example, on any rental car."
An Actual Case
 Lucas DiCarlo, a salesman with York Auto in Fredericton, said leaving digital fingerprints behind in a car is as common as forgetting about the snow brush in the trunk. As he cycled through the menu in one vehicle, he pointed out "previous addresses, favourites, address book, frequently visited addresses." In a shiny blue Infiniti FX35, with a click of a button, the navigation system took us to the former owner's home address.  A check of that address online soon led to a name, a photo of a house, a streetview and phone number.
Read the full article from here