This is an article written by Kate O'Flaherty that raises major privacy concerns regarding the usage of zoom application.
Read below the basic part of this article that have been published on forbes.com
The COVID-19 crisis is increasing the frequency people use the video chat service Zoom, it's important we are aware of the implications for our privacy. And Zoom might not be the best choice for privacy-conscious users, it seems.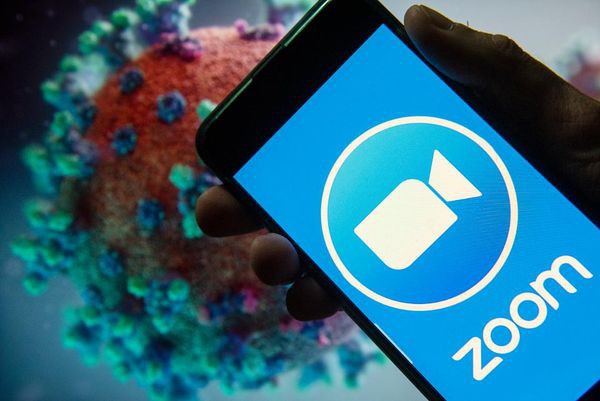 How private and secure are your Zoom calls? 
So, what's the problem? For a start, Zoom's privacy policy outlines some rather concerning data collection practices, according to research by consumer advocacy organization Consumer Reports.
On the surface of it, Zoom's privacy policy is similar to the likes of Facebook and Google–it collects and stores personal data and shares it with third parties such as advertisers.
But Zoom's policy also covers what it labels "customer content," or "the content contained in cloud recordings, and instant messages, files, whiteboards … shared while using the service."
This includes videos, transcripts that can be generated automatically, documents shared on screen, and the names of everyone on a call.
Consumer Reports points out that your instant messages and videos can be used to target advertising campaigns or develop a facial recognition algorithm, like videos collected by other tech companies. "That's probably not what people are expecting when they contact a therapist, hold a business meeting, or have a job interview using Zoom."
Consumer Reports reached out to the company for comment on its privacy practices. A Zoom spokesperson told me via email that the firm "does not sell user data of any kind to anyone."
Zoom isn't necessarily doing anything users would object to with the data, says Bill Fitzgerald, a Consumer Reports privacy researcher who analyzed the company's policies. However, the firm's terms of use provide "a whole lot of leeway to collect information and share it, both now and in the future."
Data that can be collected and shared by your meeting host
The information that Zoom itself can share and collect is a worry, but what about the data handled by your host? Another big concern about Zoom, which you might not be aware of, is that the video app offers hosts "rights that might not be immediately apparent to other participants—or, in some cases, to the hosts themselves," Consumer Reports states.
You might be using Zoom for work, so your boss could be the host, or you might be buying a service such as a class. Perhaps even more concerningly during this COVID-19 crisis, you may be using Zoom to talk to a health professional about your symptoms.
"Zoom puts a lot of power in the hands of the meeting hosts," says Justin Brookman, director of privacy and technology policy at Consumer Reports. "The host has more power to record and monitor the call than you might realize if you're just a participant, especially if he or she has a corporate account."
Another particularly intrusive Zoom feature offers hosts the ability to turn on "attention tracking" to check whether you are paying attention during the call. This allows the hosts–who could be your boss or client–to monitor whether you click away from the Zoom window for more than 30 seconds while a screen is being shared.
Can you use Zoom while protecting your privacy?
Given these concerning privacy flaws, it almost seems impossible to see Zoom as a privacy conscious option. However, sometimes it's your only choice, especially when the decision is made by a boss or provider of a service.
Consumer Reports experts advise you to keep your camera and mic turned off unless you're actually speaking. If you feel that you need to have the camera turned on, the experts advise you use a background image so the host can't see inside your home.
If you care about your privacy, Fielding advises using a unique email address specifically for Zoom, clearing cookies and blocking trackers after every call, opting out of all secondary data uses where possible, and leaving feedback that explains the problems with the service's privacy.
And if you don't have to use Zoom, why not choose something else? Many of us are stuck inside for a while during COVID-19, and Houseparty might be a good idea for social chats, while Signal provides a much more secure video service. Jitsi, an open source app that supports multiple chats, is also a good option.
Whatever you choose, check the privacy policy: When you're on video, it matters even more.
Read the full article from here.